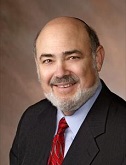 J.D,CLU,ChFC,AEP
Investment Advisor Representative
Howard is a registered representative for Intercarolina Financial Services, Inc., and an Investment Advisor Representative with NetWorth Asset Management. Howard has held securities licenses since 1974 and an insurance license since 1970. He is and has been a licensed member of The Florida Bar since 1982. He is an Accredited Estate Planner (AEP) and his law practice focuses on Wills, Trusts, Estate Planning and Elder Law. He earned his CLU designation in 1977, his Chartered Financial Consultant's designation in (1984) and his LUTCF in 1991.
Howard earned his bachelor's degree (B.A.E.) from the University of Florida in 1969, taught school for a couple of years, entered graduate school at UF studying educational psychology and then enrolled in law school at the Levin College of Law (UF) where he received his J.D. in December, 1981. He passed The Florida Bar in 1982 and was sworn in by his cousin, Judge Louis Safer the following week.

He is an active member of the National Association of Insurance and Financial Advisors (NAIFA), having served the Florida Association as its chaplain, as a regional Vice-President and member of their state Political Action Committee for several years and Gainesville-NAIFA as President in 1981-1983. For his years of service, he was honored with the Herb Morgan Award of Excellence in 2014. He currently serves on the NAIFA Government Relations Committee. He is also currently President of the Gainesville chapter of the Society of Financial Service Professionals and has previously served as President of the North Central Florida Estate Planning Council (1983). He is a life member of the Million Dollar Round Table (MDRT) with nearly 40 years of membership.
He is a member of the American Bar Association (ABA), The Florida Bar, Eighth Judicial Bar Association (EJCBA) and the Florida Association for Women Lawyers (former board member and past president of the Clare Gehan chapter of FAWL). He has been very active in The Florida Bar having served off and on for 18 years on the Member Benefits Committee (one year as chair), Prepaid Legal Insurance Committee (two years as chair), and Florida Lawyers Legal Insurance Corporation (former President and current President and CEO.

His philosophy is "Do for your client as you would do for yourself if you were in the client's situation". He has been married to Eve Ackerman (who writes novels under the nom de plume of Darlene Marshall) for 42 years. They have two sons, Raphi (who lives in Portland, OR) and Micah (who lives in Brooklyn, NY).

Howard M. Rosenblatt, J.D,CLU,ChFC,AEP